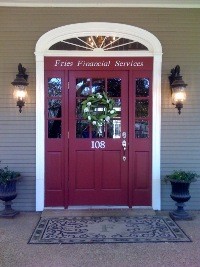 Welcome to Fries Financial Services, a full-service company specializing in retirement planning and estate conservation.
As personal financial professionals, we can:
• Help you clarify and define your goals
• Recommend solutions that fit your needs
• Deliver timely information
• Explain how changing financial conditions affect you
• Monitor your financial progress
Feel free to browse our site. You'll find a variety of articles, calculators, and research reports that we hope will answer your questions or stimulate your interest. If you have any questions, please call us at (979) 846-8395 or e-mail us at service@friesfinancial.com. We will be happy to help. We look forward to talking with you.
Client Login 
Below is a link to our Fact Finder for Prospective Clients. Please fill out and email to service@friesfinancial.com at your earliest convenience. 
A description of the 5 market indexes that are often used as benchmarks to track various categories of investments.

The Tax Cuts and Jobs Act of 2017 changed the playing field for municipal bonds that could affect the supply and demand of these securities.

The new tax law includes several provisions that could benefit business owners, such as the pass-through deduction and write-offs for capital investments.

The factors that may be restraining workers' wages and the economic implications of continued weakness or a sudden surge.