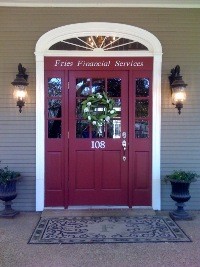 Welcome to Fries Financial Services, a full-service company specializing in retirement planning and estate conservation.
As personal financial professionals, we can:
• Help you clarify and define your goals
• Recommend solutions that fit your needs
• Deliver timely information
• Explain how changing financial conditions affect you
• Monitor your financial progress
Feel free to browse our site. You'll find a variety of articles, calculators, and research reports that we hope will answer your questions or stimulate your interest. If you have any questions, please call us at (979) 846-8395 or e-mail us at service@friesfinancial.com. We will be happy to help. We look forward to talking with you.
Client Login 
Below is a link to our Fact Finder for Prospective Clients. Please fill out and email to service@friesfinancial.com at your earliest convenience. 
See the indicators economists rely on to understand the past, present, and potential future direction of the economy.

Review the potential benefits of an individual disability income policy vs. a group policy, as well as common riders.

Explore three major categories of bonds, plus ideas for navigating the bond market amid climbing interest rates.

Discover the role a reliable business valuation can play in succession, tax, and retirement planning.
Knowing your likely life expectancy is an important factor in making long-term financial plans.

Estimate how much would remain after paying income taxes and penalties if you took an early distribution from a retirement plan.

How much do you need to save each year to meet your long-term financial goals?

How Long Will Your Funds Last?