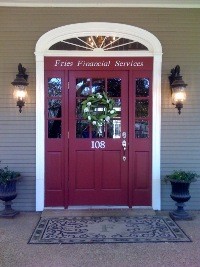 Welcome to Fries Financial Services, a full-service company specializing in retirement planning and estate conservation.
As personal financial professionals, we can:
• Help you clarify and define your goals
• Recommend solutions that fit your needs
• Deliver timely information
• Explain how changing financial conditions affect you
• Monitor your financial progress
Feel free to browse our site. You'll find a variety of articles, calculators, and research reports that we hope will answer your questions or stimulate your interest. If you have any questions, please call us at (979) 846-8395 or e-mail us at service@friesfinancial.com. We will be happy to help. We look forward to talking with you.
Client Login 
Below is a link to our Fact Finder for Prospective Clients. Please fill out and email to service@friesfinancial.com at your earliest convenience. 
This article discusses various tax issues stemming from the two tax relief bills passed in 2020 in response to the pandemic and how they may affect you.

Decisions made when claiming Social Security retirement benefits can make a big difference in spousal and other dependents' survivor benefits.

Learn the story behind the extreme volatility of "meme" stocks promoted through social media, including the risk for individual investors.

This article features a worksheet to help you estimate the savings you might need to generate your desired retirement income.